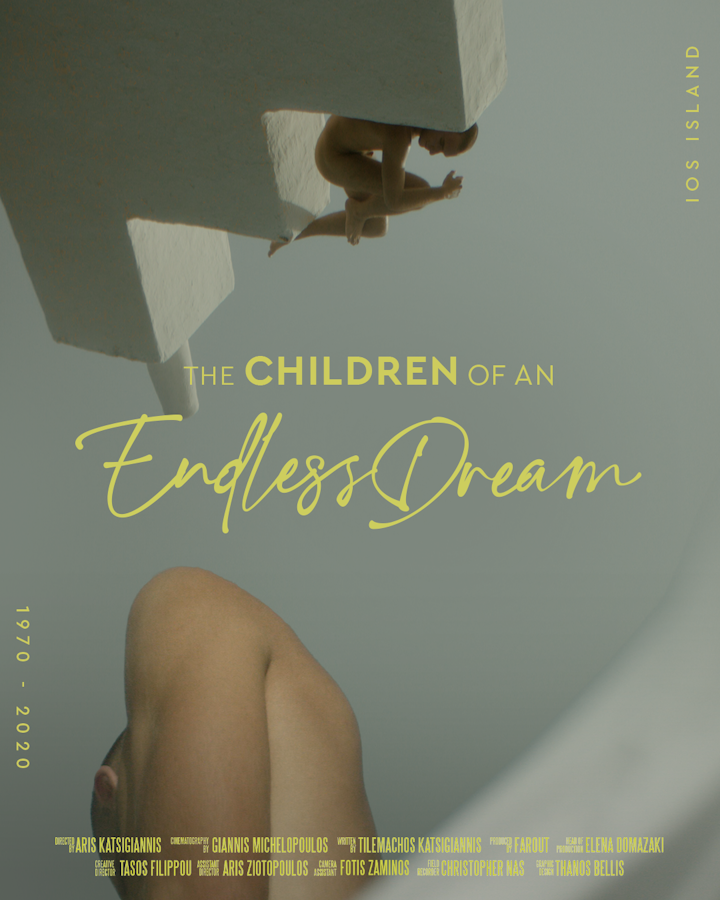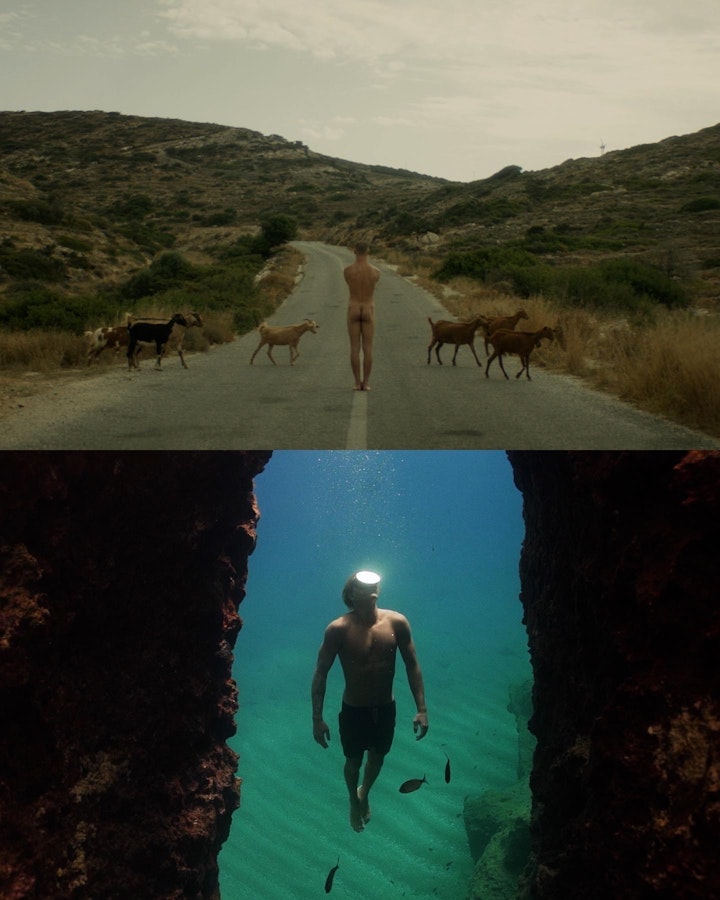 The Children of an Endless Dream 1970 - 2020
An effort to capture the sociocultural identity of Ios Island, Greece through the eyes of locals & original hippies who lived during the peace, love & music revolution.
2022 Award Winner:
• South Film and Arts Academy Festival
• Indie Short Fest
• New York International Film Awards - NYIFA
Directed by Aris Katsigiannis
Cinematography by Giannis Michelopoulos
Assistant Director: Aris Ziotopoulos
Written by Tilemahos Katsigiannis
Head of Production: Elena Domazaki
Creative Director: Tasos Filippou
Produced by FarOut Hospitality
Camera Assistant: Fotis Zaminos
Field Recorder: Christopher Nas
Edited by Tilemahos Katsigiannis
Sound Designer: Christopher Nas
BTS Photography: Mr.Crop
Opening Voice Actress: Elena Delakoura
Voice Narrator: Victor Koundourakis
Title design and graphics Thanos Bellis
Narration: Elena Domazaki
Translator: Joanna Trafalis
Vfx Editor: Vasilis Mantzoros
Subtitles: Paris Hlv
Interviewed:
Lambi Lentakis
Stratos FarOut
Andreas Muller
Makis Mykoniatis
Mimis Mykoniatis
Christos Mykoniatis
Michel Aeroloop
Rene Schwarzgruber
Giorgos Mersinis
Will Sparks
Jane the random hiker
Eleni Tasiakou
Dimitris Xaros
Stelios Paximadas
Tsobanis Gkikas
Stavros Kypraios
Hlias Elisaios
Businesses that supported us:
Museum of Gaitis
Mosenta Traditional Local Products
Diaseli Traditional Cheese Factory & Museum
To Niotiko Traditional Cheese Factory
The Nest Taverna
AKTEON TRAVEL
Life is a beach party
Octopus Tree
O Thodoras Taverna
Moonlight Cafe
Cantina Del Mar
Ios Island @ios_island
Ios Club
Lost boys
Traffic Bar
Circus Bar
Jar Bar
Johnnys Electric Bar
Slammer Bar
Shush Silent Disco
Kafeneio H NIOS
Meltemi Watersports
Cannabios Island
Sweet Irish Dream
LUVNROLL
Lotus Bar
Bank Bar
Flames Bar
Fun Pub
Disco 69
Bulldog Bar
PASH Bar
Baru Bar
Astra Bar
Escobar
People that helped us:
Allan Duncan
Gabriel Akerman
Giannis Denaxas
Cody Bramwell
Johnny Gerontakis
Agent Greg
STEVE OMS
Andreas Manousakis
Iris Pouseou
Giorgos Pouseos
Todd Van Berkel
Michael Bouloubasis
George Pothitos
Giannis Pothitos
Evangelia Kontonikoli (Mosenta Grandma)
Victor Muca
Pete Byrne
Steve Diaz
Joanna Cave
Reece Curran
Susann Hermann
A big thank you to Margaret Drot for allowing us to film in the periphery of Jean Marie Drot's house.
A special thank you to the FarOut Ios & Hard Rock Veterans Facebook page
Content contributors:
Documentary - TO NISI 1977 MATHEO YAMALAKIS
Bam SFX (Jan Kurmanowski + George Buckleton)
Andreas Muller
Luca Epifani
Jimi Drosinos
original disco song by Ermis
This movie is dedicated to all the beautiful people who have been pouring out their hearts & souls each summer to welcome people from all around the world.
To all precious grandmas who have been opening their hearts and homes to strangers. The ones who manage to define greek PHILOXENIA globally.
In the loving memory of Grandma Evangelia Kontonikoli (1926 - 2022) who passed away before our premiere.